Practice makes perfect, right? Well that's what they say anyway. I'm far from perfect...never will be, in fact, but I'm LOVING practicing my photography! This picture was from a family shoot with my sis-in-law (hope she doesn't see this, because this card is for her birthday! Hey, Lani, act surprised.), my nieces, and my mom-in-law. It doesn't look as clear here as it does on my computer, but I was pretty happy with it.
But it wasn't perfect so I guess I'll keep practicing...:)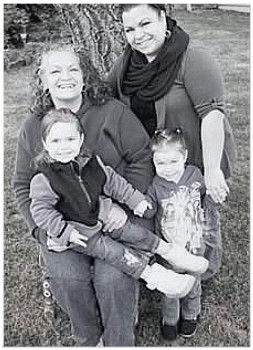 Picture In Portrait 5x7 folded card

Go to Shutterfly.com to get a 5x7 card free with code CARD4U...just pay .99 for shipping!